Over 70% of the world is covered by oceans and major lakes, yet only about 10% of our oceans have been mapped in detail. In June 2011, Esri released the Ocean Basemap at the global scale using a bathymetric dataset made available through GEBCO (General Bathymetric Chart of the Ocean). Combining detailed bathymetry with traditional cartography gives the entire marine GIS community a reliable and muted color basemap for ocean-related web applications and maps.
Contributing to the Ocean Basemap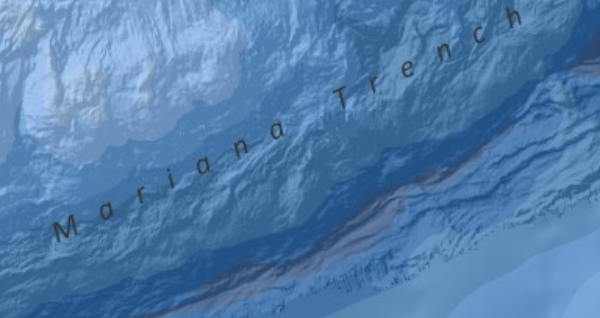 To enhance detail at larger scales, Esri is working with partners in the hydrographic and marine GIS community to enrich the Ocean Basemap. Click here to view a full list of contributors to date. By sharing higher resolution data though the Community Map Program, Esri is able to provide a rich basemap of the seafloor. To participate, contact OceanBasemapTeam@esri.com.
Integrating with ArcGIS for Maritime: Bathymetry
Esri has released a new product, ArcGIS for Maritime: Bathymetry, in conjunction with ArcGIS 10.1. ArcGIS for Maritime: Bathymetry is a system for the management, discovery, and composite modeling of bathymetric data and metadata. ArcGIS for Maritime: Bathymetry is used to manage the bathymetric datasets and metadata of the Ocean Basemap. Please contact bathymetry@esri.com for more information.